Welcome to the SNO CORAIL (National Observation Service) web site
Service instated by the French national strategy to study biodiversity
The goal is to capture physical, physico-chemical and biological variations in time in coral reef ecosystems in order to detect, follow, analyse and model their evolution in conduction with environmental changes induced by human activities and climate change.
SNO CORAIL is a service of the
Institut national des Sciences de l'Univers
(INSU), a French institution created by decree in 1985 with the mission to work out, develop and coordinate research of national and international reach in astronomy, Earth, Ocean and Space Science that are taking place in public establishments depending on the ministry of national education, and part of the
CNRS
, particularly of the scientific department of mathematics, physics, planet and Universe that groups the matching topics of which it reinforce and perennialize the action.
---
---
Access the information through the cloud of tags
Pour accéder à la version française de ce site, cliquez sur ce bouton en haut du texte

Latest News!
Published 2019-05-23 12:26

-

( Reads)

-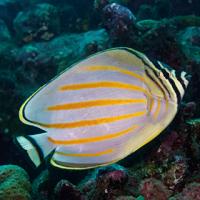 En cette période où un fort blanchissement des coraux a lieu mettant en danger la survie des récifs coralliens de Polynésie française, et alors que le colloque international de l'IPBES (1) à Paris a annoncé la perte de plus d'1 million d'espèces végétales et animales par an, des chercheurs de l'Institut de génomique fonctionnelle à Lyon (France) et du CRIOBE à Moorea (Polynésie française) viennent de publier une étude dans laquelle ils ont analysé les données de l'abondance des poissons coralliens collectées depuis plus de 30 ans par le CRIOBE dans les eaux de Moorea.
Published 2019-03-28 09:01

-

( Reads)

-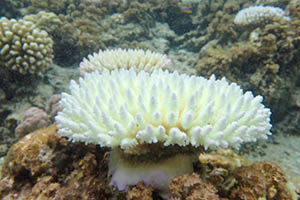 Un épisode de blanchissement corallien est actuellement observé dans l'archipel de la Société. L'IRCP et le CRIOBE lance une alerte pour recueillir tous les témoignages possibles d'événements de blanchissement corallien en Polynésie française.
Published 2018-12-10 16:15

-

( Reads)

-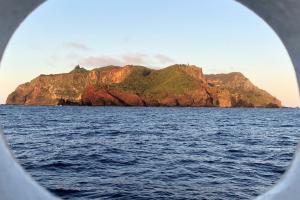 As at the end of each year, the SO CORAIL team carries out its schedule of coral reef monitoring missions for the following year.
<HR>